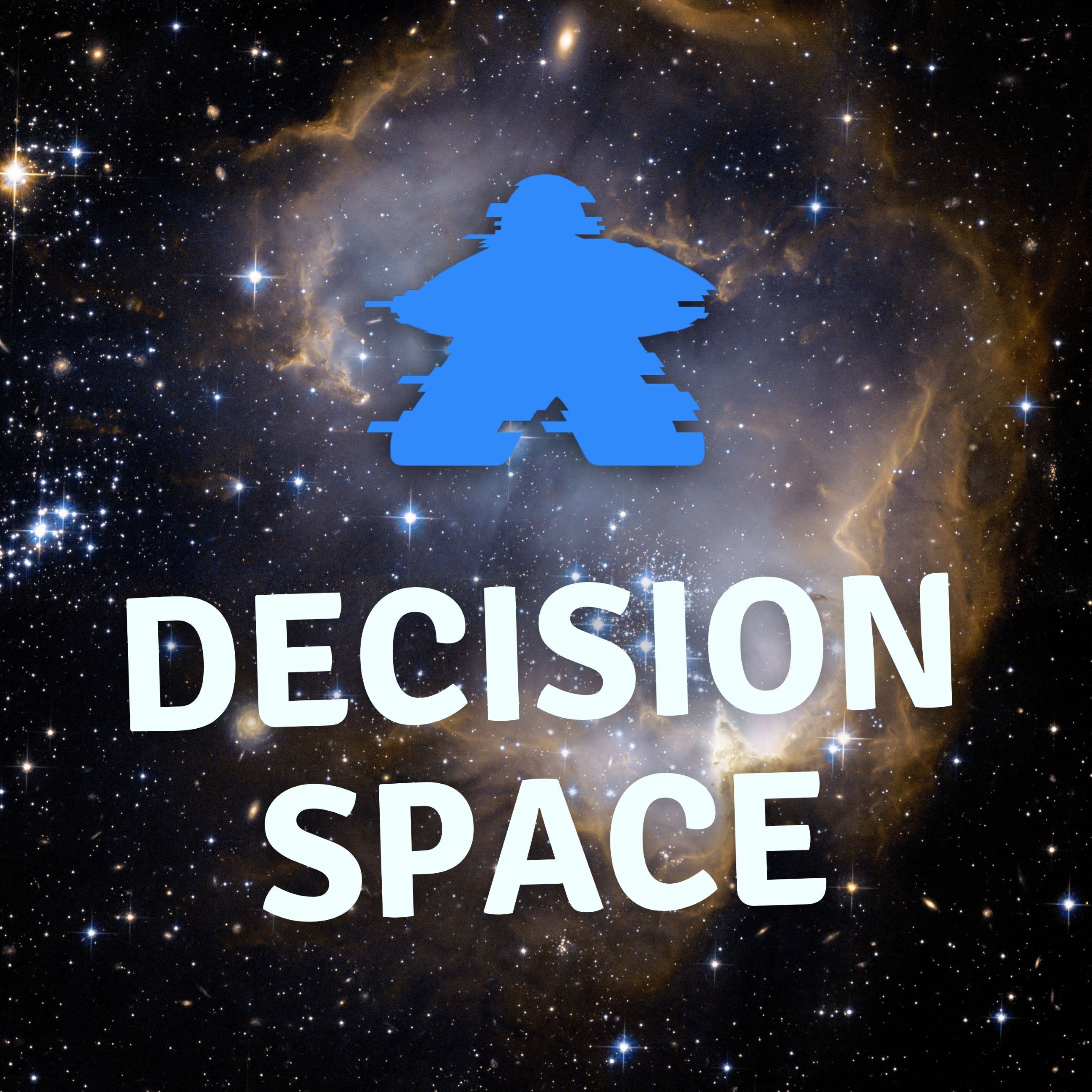 Decision Space is the podcast about decisions in board games!
Click on the link to join our active and welcoming Discord community! 
Join the crew today! (Decision Space Patreon)
Episode 80 - What We Talk About When We Talk About Vacation Games
You are likely in your car, train, or plane and on your way to your long-awaited vacation right now! That's why we decided to record this episode just for you. In it, we will talk about the kinds of games we like to bring on vacation, introspect on some favorite gaming moments in our vacationing pasts, and then share our picks for games that we have brought or plan to bring on vacation with us this very summer! (The rest of you sadly not imminently setting sail for your vacation are still free to join in the Interdecisional Spaceship as some of these thoughts apply to the wider world of gaming beyond this narrow lense.)
Music Credits
Thank you to Hembree for our intro and outro music from their song Reach Out. You can listen to the full song on YouTube here: https://www.youtube.com/watch?v=gQuuRPfOyMw&list=TLGGFNH7VEDPgwgyNTA4MjAyMQ&t=3s
You can find more information about Hembree at https://www.hembreemusic.com/. 
Rules Overview Music: 
Way Home by Tokyo Music Walker https://soundcloud.com/user-356546060​ Creative Commons — Attribution 3.0 Unported — CC BY 3.0 Free Download / Stream: https://bit.ly/tokyo-music-walker-way...​ Music promoted by Audio Library https://youtu.be/pJThZlOuDtI
Contact
We can be reached individually on Twitter at @jakefryd and @burnsidebh. You can also follow Decision Space on Twitter @DecisionSpa and talk to us there! If you prefer email, then hit us up at decisionspa@gmail.com.
This information is all available along with episodes at our new website decisionspacepodcast.com.
Bye!